Automation Services in Saudi Arabia
we provide automation services to many industries with excellent and long lasting results
Precise Automation for Reliable Results
When you need to automate a process, there are many different options. Precision Scientific Equipment can help you with your automation needs. We have a wide variety of automation services to choose from, so we can accommodate your needs and preferences. Our services include everything from simple tasks like monitoring equipment and sensors to more complex projects that require deeper analysis and customization. We use automation to make the process more efficient and to help ensure that the process is reliable.
We understand the importance of quality control, which is why we always make sure that our automation services are up to par. We also take pride in our customer service skills, which means that you always have someone available should you need assistance with your project or have questions about it. We believe that our capabilities and customer service make us the ideal choice for anyone looking for reliable, high-quality automation services. Our team has extensive experience in automation, and we are well-trained to help you with your automation needs, whether it's SCADA or instrumentation and electrical installation.
It is vital to understand what an automated process is and why you should use Precision Scientific Equipment for your process when dealing with it. The automation process is a system or combination of systems that help to enhance the flow of information and materials, resulting in higher production and lower costs. To automate a process, you must first understand the process, the tools, and the technology you will be employing, as well as your goals. The automation process can provide several advantages. For example, it improves inventory tracking, productivity, and accuracy. It also helps to enhance the flow of information and material, which improves profitability and delivery performance.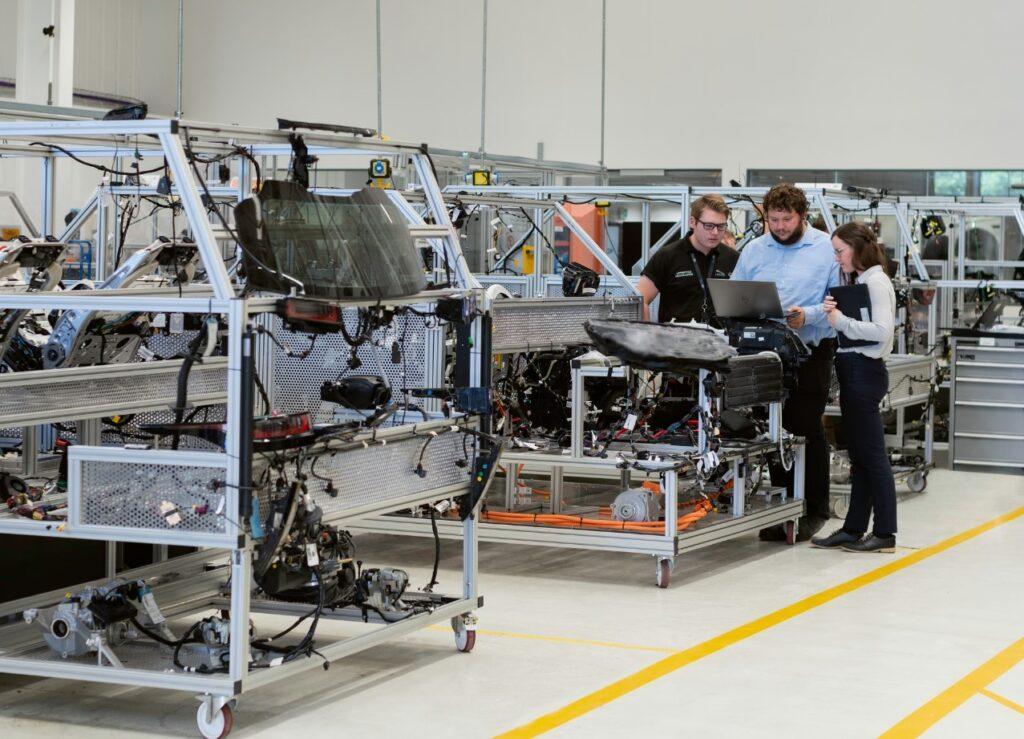 It is a long-term capital investment. Get it wrong, and downtime will cost you even more. It is crucial to work with a partner who understands the shop floor and automation, who has years of deep knowledge and experience and the certifications to prove it.
1. SCADA integrated to Siemens, Schneider, ABB, LS, Mitsubishi, Allen-Bradley PLC.

2. Configure number of clients as per customer requirements.

3. Integrated to any brand of VFD, PLC through Network.

4. User based Modbus, Profibus, TCP, RS232 protocol.

5. User based Real-Time functional SCADA mobile application.

6. Integration to Mail server, for SCADA based mail / Report generation.

7.Integration of Multiple units / equipment, PLCs under one SCADA.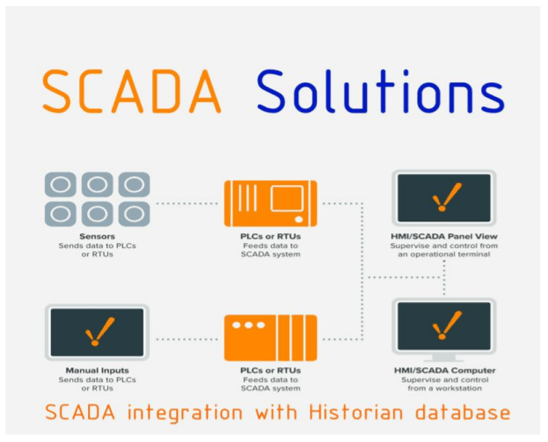 SCADA is an acronym for "supervisory control and data acquisition." It is a system that monitors and controls vital infrastructure, such as power, water, gas, and oil distribution systems. SCADA systems are used in many industries, such as manufacturing, mining, healthcare, and transportation. SCADA systems use software-based devices that monitor, gather, and process real-time data. In turn, these systems are controlled by human-machine interface (HMI) software that uses a graphical user interface. SCADA solutions allow businesses to operate their systems more efficiently and safely. They can also monitor performance in real-time so that if there are any issues with the system, they can be fixed quickly. SCADA solutions can also help prevent accidents from happening by detecting potential problems early on.
SCADA solutions are very important because they allow plant operators to monitor and control the operation of their plants from a centralized location. This can help them avoid costly mistakes and disruptions, and it can also improve efficiency by allowing operators to centrally adjust parameters like temperature and pressure. Because SCADA systems are so important, you must choose the right one for your specific needs. If you're looking for a reliable solution that will meet your requirements for safety and security, then you should consider using a SCADA solution.
Our SCADA solutions are increasingly pushing the boundaries of traditional systems to go beyond simple process monitoring. We provide solutions that integrate all of your manufacturing processes and energy management systems with your SCM and ERP modules, providing you with a uniform interface to your facility.
Instrumentation & Electrical Erection, and Commissioning & Consultancy
As a "one-stop solution supplier" for automated processing facilities and bulk material handling, we are among the top service providers in the Kingdom of Saudi Arabia for Instrumentation & Electrical Erection. We act as a solution provider based on principles and methods that are comprehensive, client-focused, and customer-oriented. We help with setting up, installing, commissioning, and organizing routine maintenance for your equipment.
In addition, we are delighted to create special service agreements according to your requirements. We provide comprehensive project management services that cover design engineering, AutoCAD, CAD Worx 3D, ProE solids drawings, and ASME code welding. Plus, we provide field start-up, commissioning, calibration, training, and quality assurance testing, and operate as a single source for purchase orders.
Why Choose Us for Automation Service in Saudi Arabia?
Some things you may want to consider when evaluating a provider of instrumentation services include:
The range and types of services: We offer the specific services that you need, such as calibration, repair, or installation. We have experience working with the types of instruments and systems you have in place.
Level of expertise and technical knowledge: We have qualified and experienced technicians who are knowledgeable about the latest techniques and technologies in the field.
Track record and customer reviews: We have a good reputation and a history of satisfied customers. All of our customers have to say about our services
Availability and responsiveness: We have the capacity to meet your needs in a timely manner. We can also provide on-site support if needed.
Pricing and value for money: We offer competitive prices for our services. We are transparent about our costs and do offer value for the services we provide.
By considering these and other factors, you can rest assured that Precision Scientific Equipment is best suited to meet your instrumentation needs.